Please read before you buy:
About Qimage Lite, Pro, Studio: Qimage Ultimate is a completely new and redesigned product. The old Lite, Pro, and Studio editions have been retired. See the FAQ on this page for details.

Registration is sent via e-mail IMMEDIATELY upon purchase: Yes, you will receive download instructions for the registered version at the e-mail specified on the order (within a few minutes), no matter what time of day you order.

Complete your registration: The first time you open the registered version, enter your e-mail address (where you received the download instructions) to complete your registration. Manual activation is possible on non-internet PC's.

Updates: Purchase includes one year of updates at no extra charge. Updates downloaded during that year are yours to use as long as you like; they don't expire. At any point, you can pay $19.99 to access downloads/updates for another year.

Mac users, don't buy this version: Use this page to buy the pro-level Qimage Ultimate for Windows only (Vista, 7, 8, 8.1, 10, and 11). Mac users, we have a "lite" version for you: you need Qimage One by Binartem.

We handle all support via email: You'll get a response directly from the program author: usually within about 24 hrs.

No refunds: There's no way to "return" software that has already been sent so please try the trial first. That's what it's there for. See delivery options below for info on what you get, upgrades, etc.
---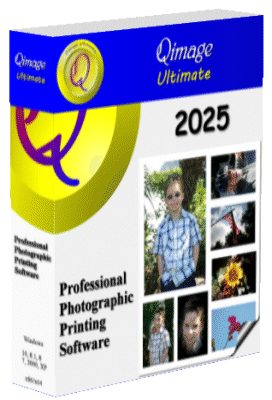 retail box (hard copy) not included
all online orders are download-only
Fully tested on all 32/64 bit
versions of
Vista, 7, 8, 10, 11